Lunch is Fun!!
We've all been there, it's been a crazy morning, it's almost time for your child to walk out the door and you realize you haven't made their lunch yet!! Or what if you're one of those parents who are making the same boring lunch that you made every day for the last two weeks? This was me last year. My son is slightly picky AND his school has a strict 'no peanuts' rule so his lunches lacked a little bit in variety. Most days, his lunchbox included: ham, string cheese, fruit or carrot sticks, milk, a treat and a note (ALWAYS a note, they're very important! He told me once that it would make his day a little bit sadder if he didn't have a note in his lunch. He's so sweet sometimes-I just love him to pieces!!). Anyways. Sometimes we'd change it up with a boiled egg or some tuna salad, but it was usually the same thing every day. I can't believe he didn't get bored with this!! I got bored just making it!
I don't like to be boring or do boring things. I like things that are fun and interesting (and usually take a little bit more effort). I have been accused of being one of 'those moms'. I look at this accusation as a compliment! I like doing fun things for my child, things that I know will make him smile. Sometimes that means scanning Pinterest for a fun snack to take to a holiday party, sometimes it means I Google fun lunch ideas. Now I'm not saying that I am going to make him awesome lunches every single day of school. If you wanna do that go right on ahead and more power to you, I don't think I could keep up with that kind of pressure. What I can definitely handle is making something out of the ordinary 2-3 days a week. And here are some of my favorite ideas:
The part I'm excited about on this lunch is the mini corndog muffins…they look like soo much fun and I kinda want to eat them myself! I got them from this post:
http://www.myepicureanadventures.com/2013/08/spry-living-magazine-healthy-lunch-post.html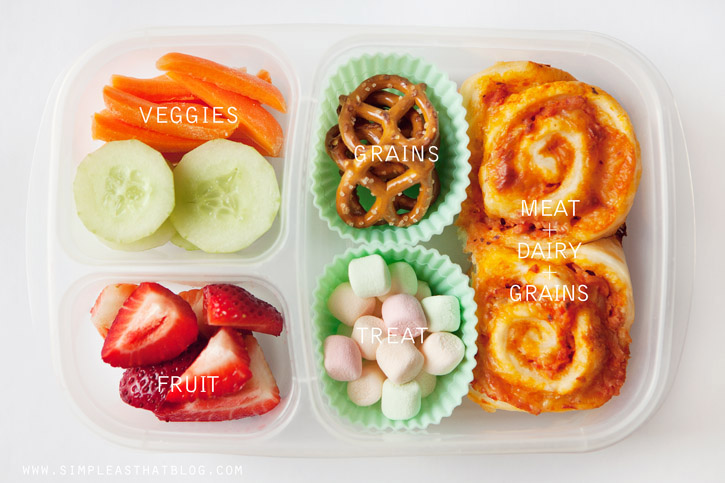 Don't those pizza rolls look great?! They came from this site:
http://simpleasthatblog.com/2013/03/pizza-buns-a-simple-school-lunch-solution.html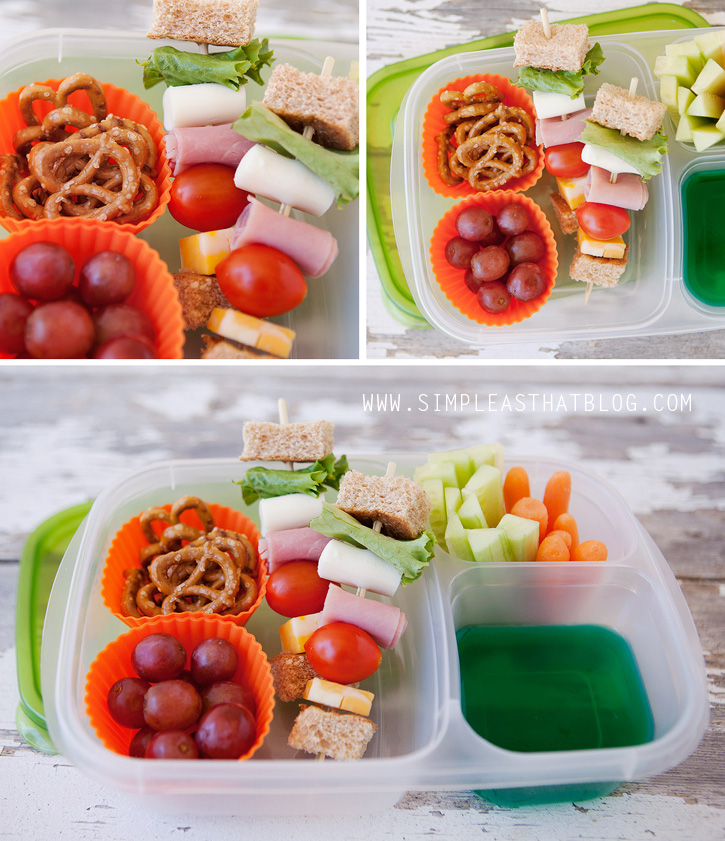 My son is super excited about the sandwich kabobs in this lunch, but he says we'd need to switch out the tomato with a black olive :). I found this idea and the next one here:
http://simpleasthatblog.com/2013/08/simple-and-healthy-school-lunch-ideas.html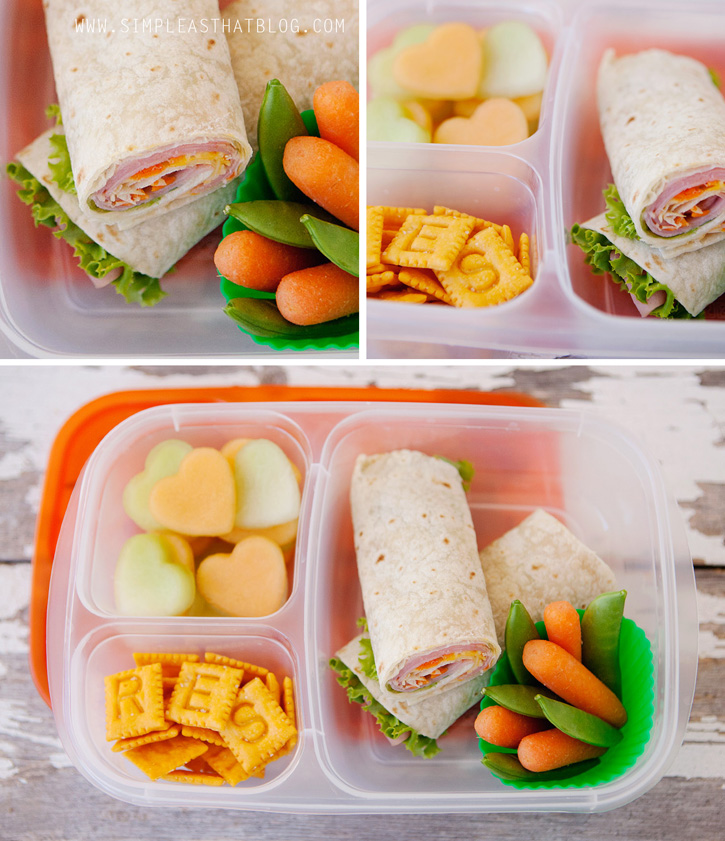 and one more to finish out the week, a ham sandwich on a bagel…from a site with 50, that's right 50! lunch ideas:
http://www.laurenslatest.com/50-school-lunch-ideas-healthy-easy/
So there you have it. 5 cool lunches that I plan on trying out this year. What kind of lunches do you send with your kids? Let me know if you have cool ideas or if you try any of these!
xo 😉
Sarahjo